Top 5 Ford SUV Models To Buy Used

Ford is known for building tough, dependable vehicles. Their expansive range of SUVs is no different. Let's take a look at the top 5 Ford SUV models to buy used. From vintage Tried and true models to the latest popular SUVs, we've got you covered with the best Ford SUVs to buy used.
1. Early Model Ford Bronco
One of Ford's most well-built SUVs is a classic Ford Bronco. The earlier models of this SUV feature such an aggressive and rugged build that matches their performance and durability. Earlier models were redesigned to feature a more modern style, but the power underneath the hood remains the same. The Bronco II is best known for its 2.9 L Cologne V6 engine that puts out a respectable 140 horsepower. While the earlier models had a number of kinks in them, Ford was able to sort it out and build a dependable SUV that has become well-loved even decades after it was introduced. Impressive off-roading capabilities and a durable frame make this one of the best Ford SUVs to own if you're looking for something classic.
2. 2012 Ford Eco Sport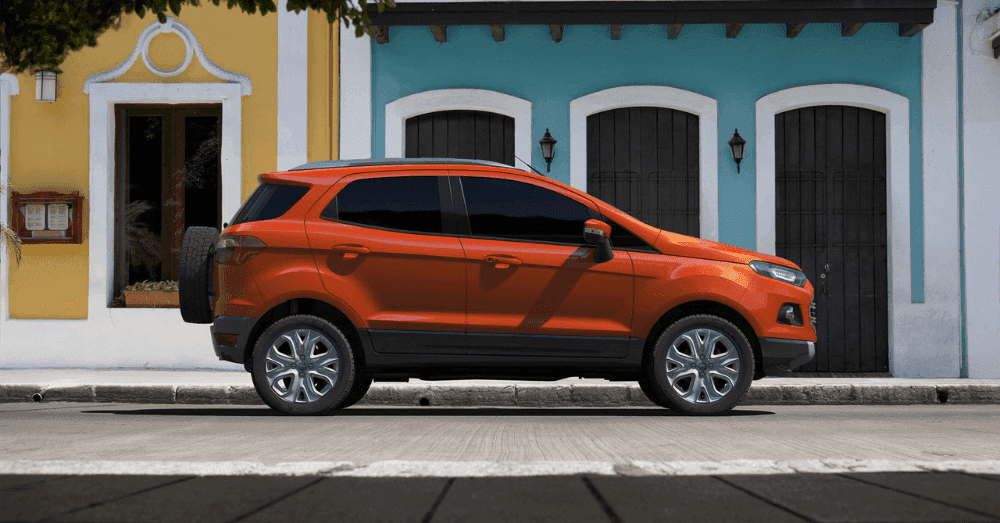 Based on the Ford Fiesta B2E platform, the 2012 Ford EcoSport SUV is offered in a range of engine options making it a versatile vehicle for drivers of all backgrounds. The first generation models are offered in a 1.0 L EcoBoost engine and a 1.5 L Duratorq TDCi engine.
In addition to its versatility, the Eco Sport has impressive handling, a really sleek and sporty design, and a roomy cabin. Ford has also incorporated a number of comfort features that were way ahead of their time.
3. 2016 Ford EcoSport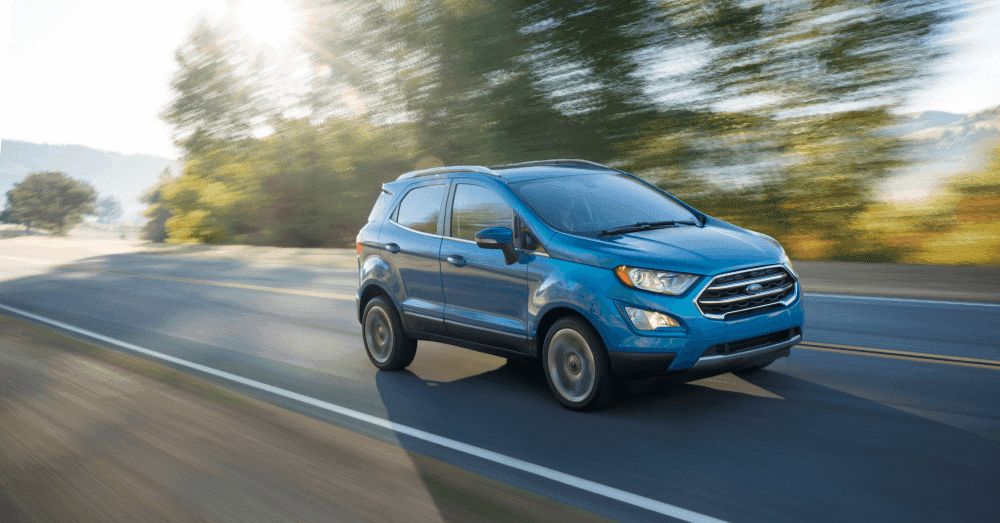 Following the 2012 model, the 2016 Ford EcoSport is one of the automaker's best SUVs to choose from. This model is the go-to SUV for drivers who want a smooth and comfortable ride.
Powertrain options include a 1.0 L turbocharged 3-cylinder engine that puts out a respectable 123 horsepower and 125 lb-ft of torque. Drivers can also bump up to the 2.0 L 4-cylinder engine that puts out 166 horsepower and 149 lb-ft of torque.
Towing capacities are also impressive with the 1,400 and 2,000-pound capabilities available in both powertrains. On the inside, drivers can look forward to comfortable seating, a spacious cabin, and enough room for young families on the go.
4. 2017 Ford Explorer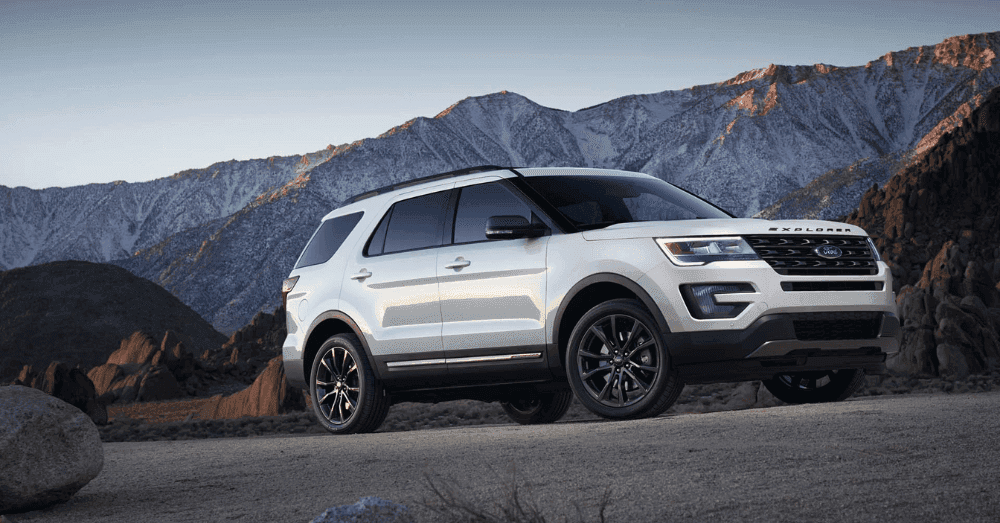 When you think about the best Ford SUVs on the market, the Ford Explorer is one model that should come to mind. The Explorer is well-loved because of its powertrain options and incredible safety features. With the ability to tote around more passengers thanks to its third-row seating, the Explorer is the SUV of choice for families who want a powerful, dependable, and comfortable SUV. Great features including the available Terrain Management System allows this SUV to traverse from the city to rough terrain without a hitch.
5. 2018 Ford Edge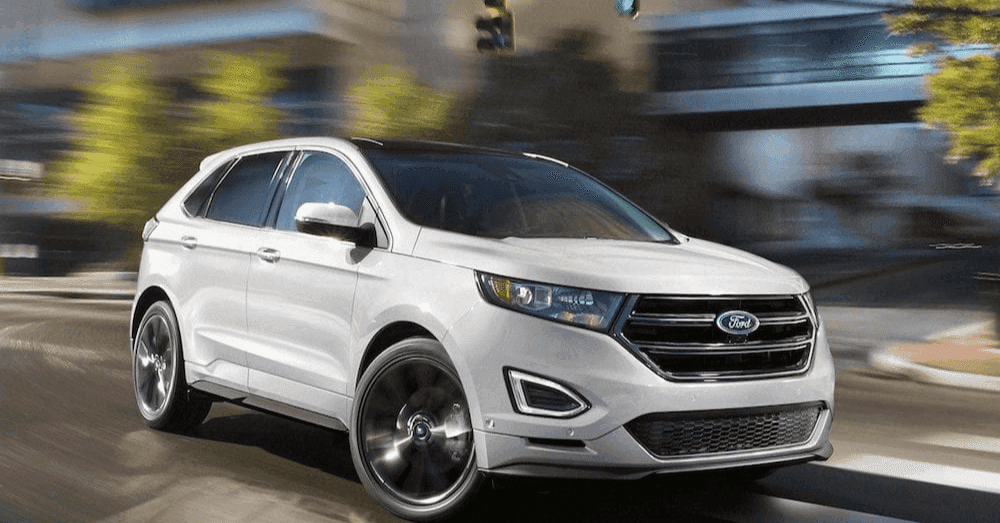 One of the automaker's most stylish, and dependable SUVs is the 2018 Ford Edge. This beautifully built SUV offers the performance and handling of a luxury sedan while providing the power and dependability required of an SUV. You can easily traverse snowy trails, rocky roads, and rough terrain with ease.
One of the best features of the Ford Edge is its impressive fuel economy as compared to other models in its class. Despite being a larger SUV, this is a great vehicle for families who are constantly on the go. Drivers can look forward to three engine options including a 2.0 L EcoBoost turbocharged engine, a 2.7 L twin-turbocharged engine, and a small yet powerful 3.5 L V6 engine.
The 2018 Ford Edge is available in a number of trim levels so that you can find the model that fits both your comfort and power needs.
Find Your Next Ford at Ray Skillman Hoosier Ford
If you're ready to get into a dependable and reliable used Ford SUV, make your way over to Ray Skillman Hoosier Ford. Our team of industry experts will help you find the perfect used Ford SUV to meet your automotive and lifestyle demands.