Buying vs Leasing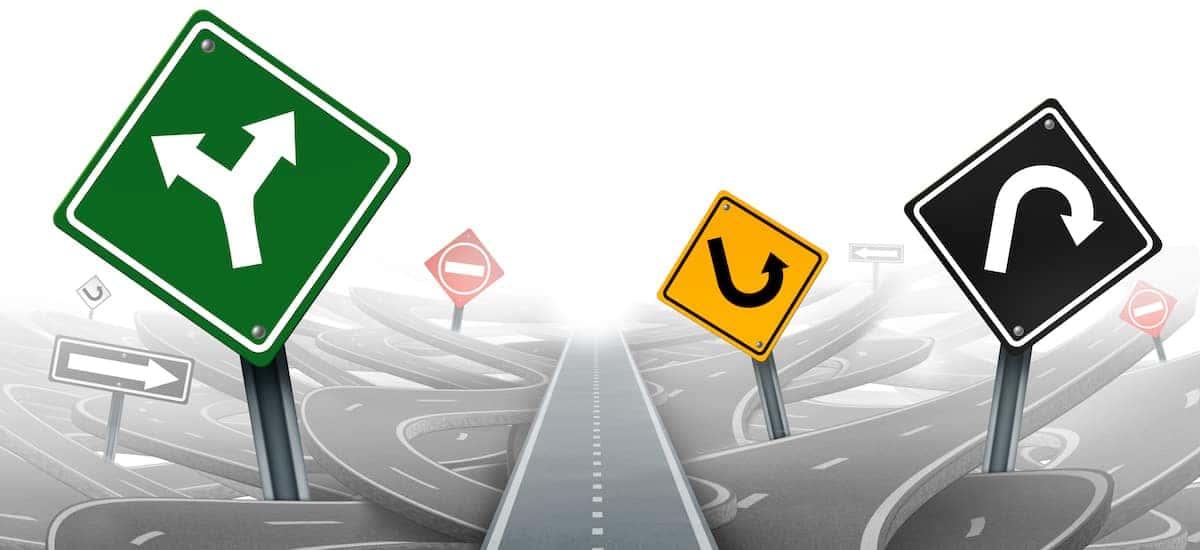 There's a lot to consider when choosing between buying or leasing your next vehicle and sometimes, it can be a bit confusing. We have provided some facts below, in an effort to help shed a little light on the differences between the two. We hope this will help to answer many of your questions and allow you to be that much more confident in deciding which option is right for you. After reading this, we encourage you to Contact Us with any questions you may still have. Our team is here to help guide you in the best possible direction based on your individual needs.
The difference between buying and leasing could be the difference between you getting into an ideal situation that works very well for you, and getting into a tight spot that could possibly hurt you in the long run.
APPLY FOR FINANCING CONTACT US
Buying
Who Owns It
Whether you pay for a car with cash or finance it with monthly payments, it's yours. Of course, if you're financing it, you'll have to meet the lender-required obligations, like a certain down payment amount and on-time monthly payments. If you don't, they have the right to repossess your vehicle, leaving you in quite an awful predicament.
Up-front Costs
If you're financing it, the bank will most likely request a down payment. You can also trade-in another vehicle and use any equity towards your down payment. The amount of the down payment is usually based on the lender's requirements and your credit score.
Future Value
Your vehicle will be worth whatever you can sell it for in the future and that depends on how well you maintain it. (Be smart and protect your investment with regularly scheduled maintenance by a factory-authorized facility!) No matter what, the value of your vehicle will depreciate over time. How much it depreciates ultimately depends on the vehicle itself, how old it is, and the overall condition it's in.
End of Payments
Once you've paid off what you owe on your contract, that's it. Your vehicle is 100% yours. The lending institution will send you a Lien Release as proof that the vehicle is completely paid off and all yours. If you've kept up with maintenance and repairs on your vehicle, it will likely serve you well for years after you have officially paid it off.
Leasing
Who Owns It
You do not own the car when you lease. You're paying for the use of the vehicle, but the finance institution that you leased it through actually owns it. This is usually why you pay less per month in a lease than if you were to buy the car.
Up-front Costs
Leases often do not require any type of a down payment. All you usually have to pay is the first month's payment, a security deposit, the acquisition fee, and other fees and taxes. But, as with a purchase, if you want to lower your monthly payments you can always pay more upfront.
Future Value
In most leases, you don't end up owning the vehicle,  so you can't sell it when you're ready for a new one. That's the financial institution's job. Since the vehicle does not technically belong to you, you will most likely have strict mileage limits and wear and tear guidelines. If those limits and guidelines are exceeded, it could actually cost you extra money when you turn your vehicle back into the dealership.
End of Payments
Most people return the vehicle at the end of the lease term. But some like to purchase it during their lease or at the end. Others like to trade it in before their lease is over. Just ask us about these different options before signing any paperwork and we'll make sure you have your lease set up the way you want it.
Best Cars to Lease
The best cars to lease are those with the best book value after the term of the lease. Since they depreciate less, you pay less. You can actually review the lease ratings to see which cars retain their value, or simply contact us and we will be happy to help inform you and allow you to choose the best option.