2022 Ford Escape vs Honda CR-V: Which Compact SUV is Right For You?

Right now, compact SUVs are highly desired, but there are so many models and types. How is anyone supposed to know which ones are better and which ones are the best?
Luckily, two SUVs have emerged to be the best in terms of overall design and satisfaction. Those two are the 2022 Ford Escape and the 2022 Honda CR-V. Similar in size, these two very-popular vehicles are consistently competing for sales. They are both amazing, fantastic cars, but the real question is: Which one is better and which one is best for you?
A Closer Look
Let's take a look at what makes these vehicles so special, and then we can decide which one is the winner.
The 2022 Honda CR-V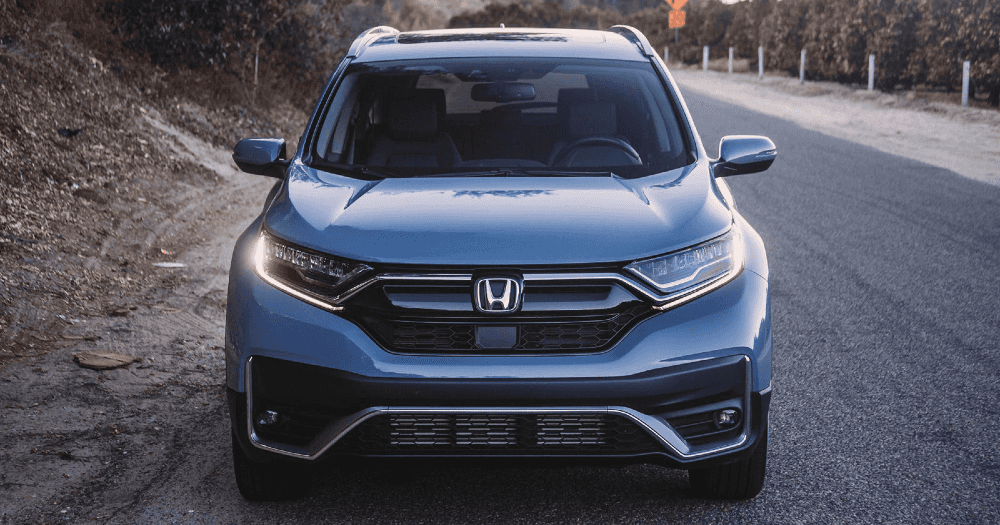 Take a drive anywhere in America and you are bound to see what of these sleek cars driving along. You don't have to be a car expert to know that this car is an SUV. Its exterior design alone reflects the essence of sport utility vehicles.
Drivers can enjoy a roomy interior, comfort, and generous cargo space. While some have said that the car's technology can be a bit finicky and the acceleration not very fast, the car remains one of the most popular vehicles available for sale.
One of the downsides to the CR-V is its technology. It's 2022 and most people are expecting there to be noticeable upgrades. But that is not the case with this car. Compared to some of the other SUVs available, the CR-V can do better.
The 2022 Honda CR-V does not have amazing acceleration, but it does have a smooth, enjoyable ride. You won't be speeding up very fast, but you will have a smooth and comfortable driving experience. Some of the driving features that come with the car's base trim are: Automatic emergency braking, road departure mitigation, lane-keep assist. and adaptive cruise control. We recommend you buy this vehicle if you are looking for a reliable, consistent, and reputable SUV.
Pretty good. But how does it compare to the Ford Escape?
The 2022 Ford Escape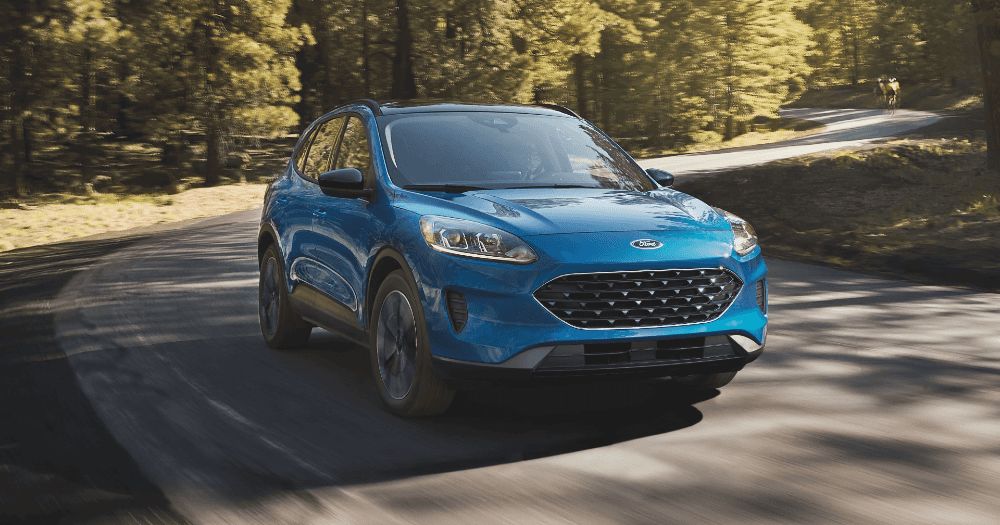 In recent years the Ford Escape has seen some changes and upgrades. The Escape was designed to be a daily driver, but is more than capable of handling snow, mud, and sand. Whether you are looking for consistency or versatility, this car has both covered.
With a standard turbocharged engine, and optional hybrid and plug-in choices, the Ford Escape is a highly popular and proficient vehicle. Although the Escape has less cargo space compared to the CR-V, its overall design and interior are on par or even better.
The driving experience is very similar to the CR-V, in that the Escape offers a comfortable and smooth ride. Where we think the Escape beats the CR-V is in its powertrain and its technology accessories.
The CR-V lacks in the acceleration department, whereas the Escape has no problem picking up speed when necessary.
Also, the Escape's infotainment system is much, much better than the CR-V's. So, if the interior experience is important to you, then you should definitely go with the Ford Escape.
All in all, even though these SUVs are somewhat similar, we think the 2022 Ford Escape is the better option overall. So, if you are considering buying an SUV, then this car should be at the forefront of your mind.